Description
Carry your photo hidden in your bracelet. With a see-through lens, you can see the photo inside the
b
racelet
or you can shine a light through it and project your photo on a wall.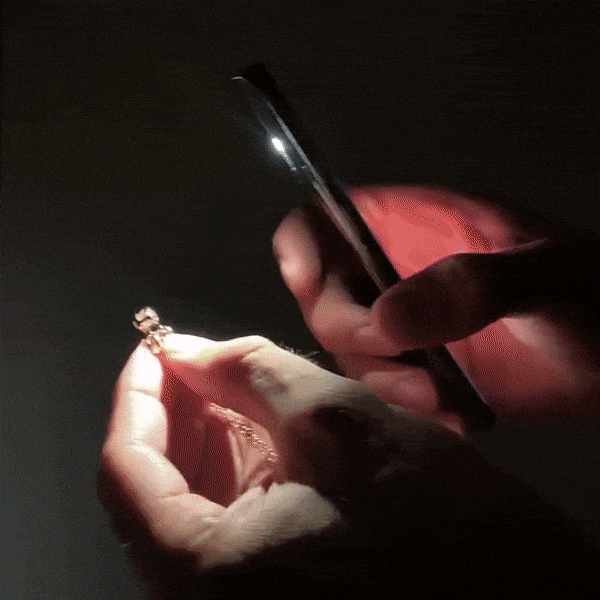 Custom-made photo
b
racelet
for any occasion.                                                                    
Photos are important to us, whether they're a fun picture of past times or a sentimental memento of an important occasion, they often have a personal value we hold dear. This personalized photo
b
racelet
gives you a tangible way of carrying, displaying, and appreciating your precious photos in a discrete yet beautiful fashion.

You may want to show off some photos with your family and friends, while other photos you may want to keep as private keepsakes all your own. A photo bracelet offers a unique experience to its wearers by allowing you to do either with ease. As both an elegant accessory and functioning photo display, you can choose how you keep your memories alive.
FAQ
How to Order?
Choose your favourite Photo, so we can print them out.
Choose your text on the poster(1-3 sentences) that our friends will say. These sentences are written on the poster and will be spoken by us.
Add your favourite Song to it, you can also choose the second to start for example: Happy Song (0:15)
If you have any special wishes (putting on Shirt etc.), feel free to add this on the "Text on Poster" field.
When the video is made, it will be delivered by email within 1 to 3 Days (African Team 1-2 Days). Please also keep an eye on your spam inbox.
How to add a Song?
Add this to the field "WIshing Song" : (0:30)"Pharrell Williams - Happy" Or the Youtube Link
Is it only for Birthday?
No, we can make videos for every occasion like Graduation, Promotion, Mothers Day.
What is the Delivery Time?
We need 1-3 Days (African Team 1-2 Days) to deliver the order, if the order volume is high please be patient it may get delayed for a few days. We can only do a specific number of orders per day. So please wait a few days before you message us.
What if I ordered Next Day Delivery?
In that case we will prioritise your order and do that before the other ones, in that case it should be done after 1-2 days. Please bear with us since we do all videos one by one. Please note, that on the day you ordered does not count as day one!
How do I receive the Video?
Your Video will sent by E-mail with HD Quality, please make sure to check your Spam folder as well.
How long is a video?
One video will last 40-60 seconds.
Will my Video be shared on TikTok?
No! We only share videos when you allow us, by clicking "Post my video on TikTok"
Are these Men getting paid well?
Yes! We are working together and are Partners. They are getting paid well for every single Video.
I have not received my Order
We send out ALL orders in time, some of the E-mails may land in SPAM, please also take a look at it. If you still can't find it, feel free to message us and we will send you that one more time :)
Personalized Photo Projection Bracelet